Posts for tag: antibiotics
By Dentures in a Day
February 13, 2018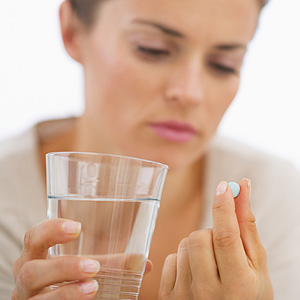 The development of antibiotic drugs is widely considered one of the greatest medical achievements of the last century. Their widespread use has turned life-threatening diseases like cholera, strep throat or bacterial meningitis into manageable, treatable ones. It's no exaggeration to say antibiotics changed the face of healthcare, including dentistry.
But this gleaming sword for fighting dangerous diseases has a double edge because our biological "enemies" can adapt to the microscopic attacks against them. This has created an ironic conundrum: as antibiotics have proliferated in both the amount and frequency used they've become less effective against ever-resistant organisms.
This unfortunate situation has been helped along by a widespread, misguided practice in the medical profession, created by a "better safe than sorry" philosophy, to use them to treat any illness. This has morphed in recent decades into using antibiotics as a preventive measure in those not even exhibiting signs of disease, which then evolved into using antibiotics as a feed additive for livestock. As a result, antibiotic drugs have made their way into the food chain to accelerate, in many people's opinion, bacterial and viral resistance.
What can we do then as "super-bugs" are on the rise, like Methicillin-Resistant Staphylococcus Aureus (MRSA) which is resistant to the most common antibiotics?
Certainly, continuing research into creating new antibiotics that address resistance is vital. But it won't be enough: we — both healthcare providers and patients — must also change our approach and attitude toward antibiotics. This means putting in place better prescription guidelines that reduce the application of antibiotics for only those conditions where it's absolutely necessary. And, we must restrict their use as a preventive measure, particularly in regard to their use in livestock feed.
This will take a change in everyone's mindset, our professional standards and guidelines, and perhaps our laws. Thankfully, many are seeing the looming danger, and change is already happening. But time is of the essence, and the future depends on it — not just for people today but also for tomorrow's generations.
If you would like more information on prudent antibiotic use, please contact us or schedule an appointment for a consultation. You can also learn more about this topic by reading the Dear Doctor magazine article "Antibiotics: Use and Abuse."
By Dentures in a Day
December 30, 2015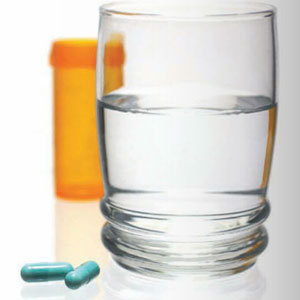 Office cleanings and other minor procedures are a routine part of regular dental care. For some people, though, a routine visit could put them at slight risk for a serious illness.
The reason for this concern is a condition known as bacteremia. This occurs when bacteria, in this case from the mouth and conceivably during an office cleaning or other routine dental procedure, enters the bloodstream. Although for most people this isn't a great issue, there's been concern that bacteremia could further compromise the health of patients with or susceptible to other conditions like endocarditis (heart inflammation), prosthetic joints or compromised immune systems.
This concern grew out of a number of studies in the early 20th Century that seemed to show a link between dental bacteremia and infective endocarditis. At about mid-century it became a common practice to administer antibiotics before dental work (usually 2 grams of amoxicillin or an equivalent about an hour before) to high risk patients as a way of protecting them against infection. The practice later expanded to other health issues, including many heart conditions.
Beginning in 2007, however, guidelines developed jointly by the American Heart Association and the American Dental Association reduced the number of conditions recommended for antibiotic therapy. Based on these guidelines, we now recommend pre-procedure antibiotics if you have a history of infective endocarditis, artificial heart valves, certain repaired congenital heart defects, or heart transplant that develops a subsequent heart valve problem. Patients with prosthetic joints or immune system problems are no longer under the guidelines, but may still undergo antibiotic therapy if believed necessary by their individual physician.
If you have a condition that could qualify for antibiotic therapy, please be sure to discuss it with both your dentist and physician. We'll work together to ensure any dental work you undergo won't have an adverse effect on the rest of your health.
If you would like more information on antibiotic therapy and dental care, please contact us or schedule an appointment for a consultation. You can also learn more about this topic by reading the Dear Doctor magazine article "Antibiotics for Dental Visits."